Quick straight teeth is a much more time effective way of straightening teeth.  The average treatment time is just six months.  Saving you money and a lot of time, unlike metal braces that can take around 2 years.
The appliances are nearly invisible in the mouth and are made out of very comfortable materials.  This makes it a very appealing system to many patients as the appliance can be used effectively, discretely and with confidence.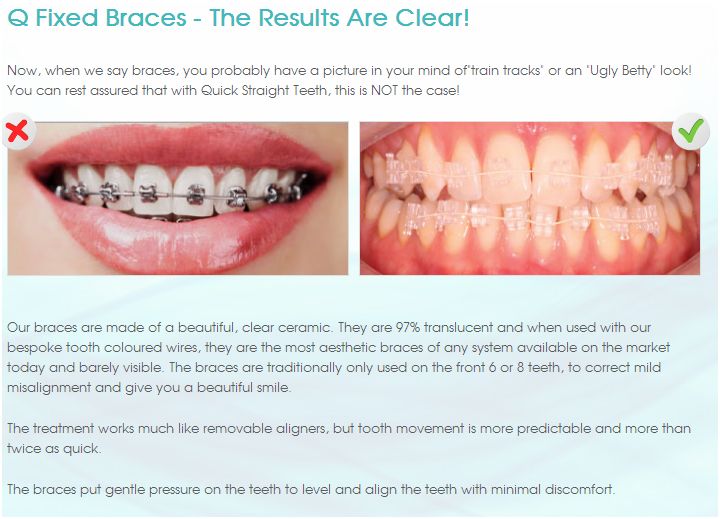 Time. How long?
The time taken can vary from case to case depending upon the severity of the teeth.  Usually each case is complete in just 24 weeks.
How so quick?
We only focus on the first front eight/ten teeth.  We will treat those teeth that are of concern to you usually within just 6 month; unlike traditional orthodontics that can take upto two years and usually involves extractions.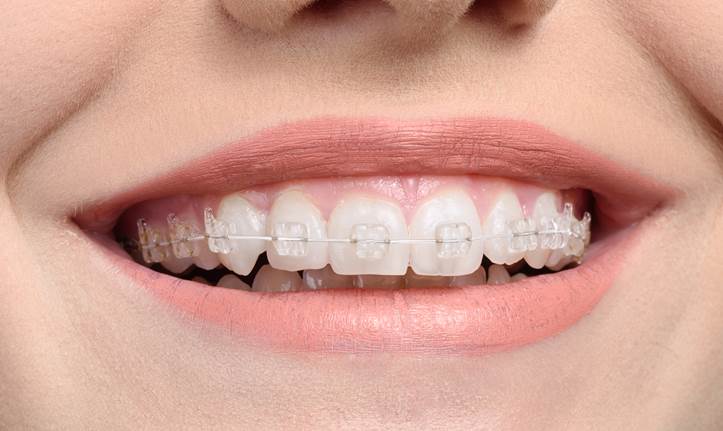 Six Month Smiles is the quickest and most cosmetic way to move and straighten your teeth, on average ONLY SIX MONTHS for straighter teeth and the smile you want.
Dr Lewis only moves the teeth you're concerned about.  Greatly reducing the financial cost and time taken when compared to conventional orthodontics or even other clear aligner systems.
Clear brackets and white-tooth coloured wires are used in conjunction with constant and gentle tooth movement – look closely at this photo.
Suitable for crooked teeth, twisted/rotated teeth, short/long teeth or those teeth poking backwards/forwards.  So, do you want your teeth straightened before your next check up or hygiene visit?
FREE CONSULTATIONS for tooth straightening. Give us a call today on 02920 693858
For more information, please Contact us.