Dental Hygienist Services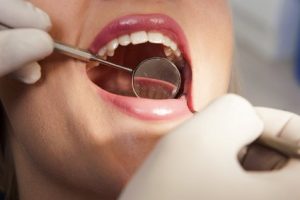 Oral health care is a vital concern we believe is relevant to the general health of the body. The oral health not only makes teeth stronger and bacteria free but also plays a significant role in boosting morale and improving the presentability of an individual. Regular checkups with a dental therapist serve as an investment in ensuring teeth is prevented from all possible problems such as decay.
These problems are harrowing and expensive to treat when they erupt. Fortunately, early treatment can deter further damage or infection and fix the dental issue. We have highly qualified and skilled dental therapist who has abilities to diagnose any dental problems as you make regular visits for a check-up.
Dental Hygienist Cardiff
Our Birchgrove Dental therapy services are offered by a highly trained team who give you deep cleaning teeth and treat your bad breath problems. We have specified services that are targeted in the treatment of various issues. Scale and polish are common practices we offer for teeth maintenance. Therefore, if you need to improve your oral health, we the Birchgrove Dental therapy gives the solution you need.
Our Main Services Direct Access Hygiene Services
Our services are offered collaboratively by the dentist and dental hygienist. So if you want to visit, you are required to make earlier appointments with our dentist.
Birchgrove Scale and Polish
The service involves eradication of tartar for healthy gum condition. It consists the use of ultrasonic scaler for stain elimination. It is usually a 20-minute check-up offered at £35.
Birchgrove Ultra White Polish £50
The service takes a maximum of 30 minutes. It is aimed at removing debris as we polish your teeth using a Prophyflex that jets water, compressed air and sodium bicarbonate elements to the teeth. The treatment is essential in eliminating tough stains.
Birchgrove Fresh Breath Polish £60
If you are experiencing bad breath, this service will be necessary for you. The therapist uses UtraDEX odour solution that's effective to remove bad odours.
Other Dental Hygienist Offers
Apart from the scale and polish services, our dental therapist can examine you through dental x-rays in case there is need to check the condition more profoundly.
They assess patients oral tissues and other oral parts, check for any abnormalities and detect any infection or disease threats. They also use the fluoride boost to ensure the teeth are healthy and whitened.
Why Have Our Fresh Breath Oral Spray
It's a medically proven technology for instant removal of elements causing odour with total effectiveness within 12 hrs.
It's a portable and usable spray that keeps your mouth fresh all day. You can have 130 spays from the package which are free of sugar, mint flavour and alcohol.
It's a safe spray that contains fluoride and effectively whitens your teeth within two weeks.
The fresh breath spray serves as an antibacterial solution that effectively kills bacteria that may cause gum disease and tooth decay.
Why Visit Us?
It is good to understand that your teeth get exposed to bacterial infections always, that may come from acidic content or plague and tartar formation on the teeth. At our Birchgrove Dental therapy, we have given regular services to all consistent and new visitors. Our main aim is to eradicate any oral problem that may be forming on your teeth.
The need to see our dental therapist should not only be a thought but also make a step. Usually, people rely on toothbrushes, but there are parts of the teeth that may never be cleaned with the brush. That gives the bacteria a chance to pile up. Why not try our services and have all plagues removed for you to have healthy teeth?
The Need for Regular Visits to a Birchgrove Dental Therapist
Despite our ability to treat all oral health-related problems, our primary mission is to see your oral health is well maintained. Therefore, there are various reasons we recommend you to make regular visits to our dental therapists.
The dental therapist can spot on the dental problem as it starts or as it signals to occur. These problems may include gum health, tooth decay, and many other issues. The service can definitely help to prevent the potential gum disease and other dental problems before they occur.
The regular checkups keep you in a position to know any oral condition since our dental therapist will give you an early warning in case they spot a potential problem.
With regular visits, you get to enjoy the services and products of teeth maintenance such as the fluoride varnish that can serve as a protection mechanism from any gum disease or enamel problem occurrence.
Visiting a dental hygienist will efficiently enable you to maintain a healthy dental regime for many years.
Risks from Gum disease and services our dental hygienists give in the protection of gum disease Disease – Gum disease not only destroys your gums but also plays a role in the development of other health problems. The condition may influence other problems such as diabetes and heart disease. There is need to have a dentist checking on your gums regularly.
To prevent the disease, you will get a scaling and polishing service that's targeted to remove any tartar that may hide in the teeth and cause infections gradually.
How Birchgrove Dental Practice Prevent Start of Dental Diseases Occurrence
Our dental therapist works closely with you as you make regular visits. They offer knowledge and advice to patients on how to effectively prevent the existence of any oral disease.
In case of detection of any plague, they have removal procedure that helps to control the chances of diseases to occur. Any symptom potential to cause dental diseases is slowed down, and the problem is eliminated.
How the Dentist Assures a Non-Painful Dental Control Procedure
First, you don't have to worry about the safety of our dental procedure. Our team is highly trained to not only treat you but also protect you from any damages during dental attention.
The dental procedure is normally done in a painless method. But for any discomfort, we give you pain control medication. However, in most cases, the chances of such pains are minimal, and the patients get to attend the services without any worries.
In cases of advanced gum attention, the Birchgrove Dental Practice experts give you gums massage before continuing with the dental care.
Cost of Visiting Our Dental Hygienist
Pricing is a common concern about what cost to incur to get pains out through dental therapy. At Birchgrove, we keep our patients in mind by offering them with cost-effective oral solutions in all our services. Whether cosmetic, traditional or preventive service, you will find our services affordable and efficient.
Our dental staff gives you an early estimate so that you can have a precise figure in mind. Our services are excellent and explainable: visit us and enjoy the benefits.