Dental Implants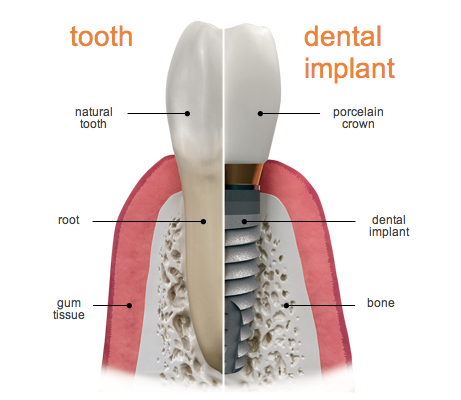 We at Birchgrove Dental Practice are offering high-quality dental implants in Cardiff to help restore your smile. People are still losing teeth, and when this happens they need to be replaced with an artificial tooth or a dental implant. Tooth loss can result from injury, decay or periodontal disease. For many years after losing your teeth, the only option was to get a crown bridge or a denture supported tooth.
To simplify, dental implants are used as replacement tooth roots. Implants are designed to offer a sturdy foundation to your permanent or replacement teeth, which have been designed to mirror your natural teeth.
Why Get Dental Implants?
Dental implants come with a multitude of benefits besides replacing missing teeth. For most people, these implants enhance their appearance. The implants look and even feel like your natural teeth, and they are made to connect with your bone, making them permanent. Dental implants improve your speech and you can talk without the fear of teeth slipping.
When dental implants are installed correctly, they become a part of you, which inevitably results in you forgetting that you have them.
You get your smile back and this helps you feel better about your appearance. Unlike a tooth-supported bridge, implants do not require you to reduce other teeth. This leaves all your other teeth intact and this improves your long-term oral health.
Implants, unlike other cosmetic dentistry options, such as dentures, are long-lasting (overall success rate of 95%). When taken care of, implants can last a lifetime.
BioHorizons Advantage
BioHorizons dental implants are treated with our proprietary Laser-Lok technology. This helps your smile remain beautiful over time.
Why BioHorizons?
BioHorizons dental implants are designed to match your natural teeth to ensure that your natural smile is restored just the way you like it. Each implant is treated with Laser-Lok technology to help you keep your smile beautiful for a long time.
BioHorizons implants are lightweight, strong and sturdy, and biocompatible. Each implant is made from titanium, a widely used material in dental implant products. Titanium is strong and lasts for a long time besides helping you maintain your appearance. You can get individual dental implants, implant supported dentures and an implant-supported fixed crown bridge.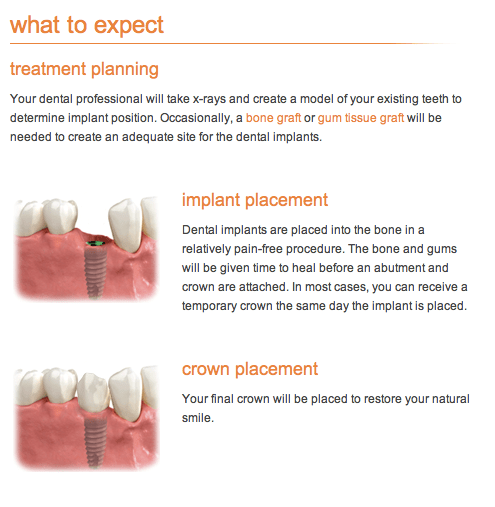 For more information, please Contact us.